Relationship breakdown throws up a range of commonly asked questions.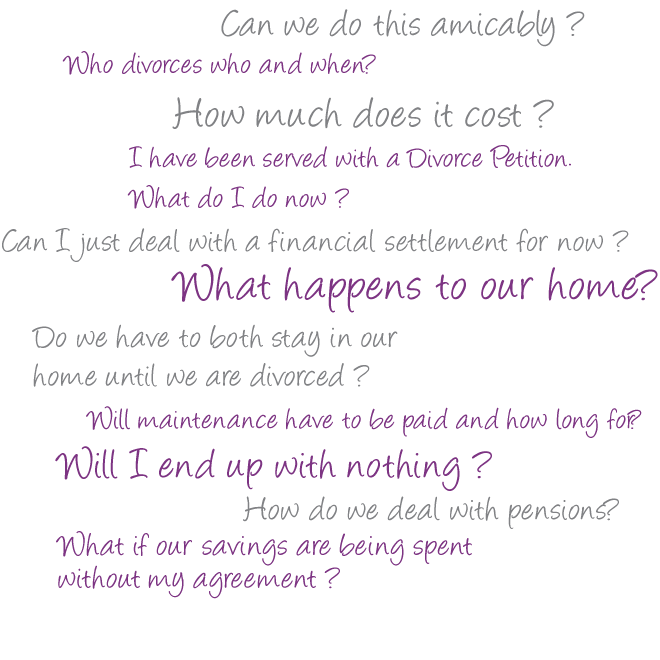 Every case we deal with is different and the answer to these questions will vary depending on the facts and circumstances of your situation. This is where our expertise comes into play and which is why we strongly recommend that you see a solicitor for advice on your particular situation.
We are well used to advising on cases which are amicable and on cases which are more contentious.
Even if you have agreed everything between yourselves it is still important to take legal advice as there may be aspects of your agreement that you may not have considered or be aware of and/or you may need assistance making your agreement legally binding. Divorce